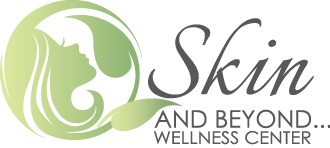 Intensive Wrinkle Repair Crème
1 fl oz/30 ml
Benefits: This unique formulation helps to bring back glow and youthful radiance to your delicate skin. This product is an excellent choice for anyone with first or advanced signs of aging. The crème will provide relief for any type of dry skin.
100% fragrance free
Non-irritating
Use: Can be used as a day or night crème. This is an excellent hydrating treatment after applying AHA, BHA, Retinol or any therapeutic serums. Apply all over face and neck; safe to use around eye area.
Ingredient list: Water, Aloe Barbadensis Leaf Extract, Olive (Olea Europea) Oil, Glycerin, Caprylic Triglyceride, Carbomer, Polysorbate 80, Palmitoyl Oligopeptide, Palmitoyl Tetrapeptide-7, Soybean (Glycine max) Genistein, Flax (Linum usitatissimum) Lignans, Wild Yam Diosgenin, Soybean (Glycine max) Daidzein, Liquorice (Glycyrrhiza glabra) extract, Luteolin, Resveratrol, Apigenin, Phloretin, Kudzu (Pueraria lobata) Puerarin, Jojoba(Simmondsia Chinensis) Seed Oil, DEA- Oleth-10 Phosphate, Dimethicone, Shea Butter (Butyrospermum Parkii), Cannabis Sativa Seed Oil, C 13-14 Isoparaffin, Glycosaminoglycans, Sodium Hyaluronate, Cetyl Alcohol, Squalene, Bisabolol, Vitis Vinifera (Grape) Seed Extract, Alpha Lipoic Acid, Bitter Almond (Prunus Amygdalus) Kernel Oil, Bergamot (Citrus Aurantium Bergamia) Fruit Oil, Tocopherol, Retinyl Palmitate, Xantham Gum, Ascorbic Acid, Phenoxyethanol