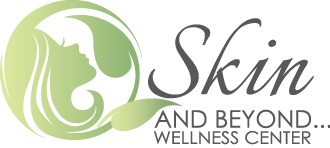 Ultra Light Balancing Creme
30ml/1oz
This highly effective, yet very light, oil control moisturizer is recommended for normal to oily, blemished and problem skin. Rich in humectants which are substances that trap and hold water, this product helps to keep the skin hydrated while Vitamin B complex regulates oil over-production. Fruit extracts of Blackcurrant, Tamarind, and Apple help to balance the skin's PH and control bacteria. Aloe Vera helps to sooth problem skin.

Use: Apply once or twice daily after thorough cleansing and serum application.

Ingredients: Aloe Vera Gel, Stearic Acid, Glycerin, Decyl Oleate, Blackcurrant Extract, Sodium Alginate, Sodium Hyaluronate, Cetyl Alcohol, Chamomile Extract, Cucumber Extract, Tamarind Extract, Apple Extract, Yeast Extract (Vitamin B), Carbomer, Ginseng Extract, Allantoin, d-Penthanol, Retinyl Palmitate, Glucose, Fructose, Dimethicone, Sucrose, Dextrin, Glutamic Acid, Guar Gum, Sodium PCA, Tocopheryl Acetate (Vitamin E), Retinyl Palmitate (Vitamin A), Ascorbyl Palmitate, Triethanolamine, Potassium Sorbate, Sodium Benzoate, Phenoxyethanol, Citric Acid.