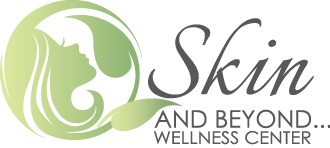 Oil Balancing Moisturizer
30 ml/1 oz
This is a very light moisturizer, which maintains the skin's moisture balance and reduces shine in oily skin types. This unique product is rich in humectants which are substances that trap and hold water to keep the skin hydrated. Seaweed Extracts control oil over-production by reducing sebaceous secretion and regulating the pH of the skin. These ingredients refine pores, soothe irritation, fight blemishes, soften and improve texture of the skin.

Use: Apply once or twice daily depending on your skin needs after thorough cleansing and serum application.

Ingredients: Aloe Vera Gel, Glycerin, Stearic Acid, Cetyl Alcohol, Decyl Oleate, Sodium Alginate, Seaweed Extracts (Fucus, Laminaria Digitata, Spirulina, Lithothamnion), Carbomer, d-Panthanol, Retinyl Palmitate, Glucose, Fructose, Sucrose, Dextrin, Glutamic Acid, Sodium PCA, Tocopheryl Acetate (Vitamin E), Retinyl Palmitate (Vitamin A), Ascorbyl Palmitate, Phenoxyethanol, Triethanolamine, Sodium Hyaluronate, Palmitoyl Oligopeptide, Palmitoyl Tetrapeptide-7, Potassium Sorbate, Sodium Benzoate, Citric Acid.