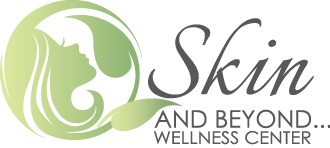 Light Herbal Moisturizer
1 oz / 30ml
This unique cream helps prevent the formation of inflammation, acne, and comedones. This formulation also promotes quick clearing-up of such problems due to a complex of the herbal extracts of Hops, Sage, and Ginseng. It also provides instant moisture relief with the long-lasting soothing effects of Sodium Hyaluronate and Sodium PCA. Azulen and Aloe Vera soothe and heal sensitive areas. Vitamins A, C, E combat inflammation and free radical reaction.

Use: Apply once or twice daily depending on your skin's needs after thorough cleansing and serum application.

Ingredients: Aloe Vera Gel, Safflower Oil, Stearic Acid, Cetyl Alcohol, Sodium Alginate, Hops Extract, Rosemary Leaves Extract, Sage Leaves Extract, Hazelnut Oil, Wheat Germ Oil, Sodium Hyaluronate, Sodium PCA, Triethanolamine, Avocado Oil, Azulene, Tocopheryl Acetate (Vitamin E), Retinyl Palmitate (Vitamin A), Ascorbyl Palmitate, d-Panthenol, Ginseng Extract, Allantoin, Dimethicone, Potassium Sorbate, Sodium Benzoate, Phenoxyethanol, Citric Acid.