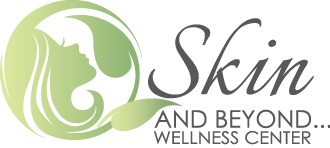 Gentle Herbal Peel
1 oz/30 ml
Benefits: This unique product combines pure fruit enzymes of Pineapple and Papaya. Glycosaminoglycans in this resurfacing treatment gently exfoliate the skin to root out impurities, whiteheads, blackheads, and also improve the appearance of fine lines, age spots, freckles, and rough skin. Sodium PCA and Glycerin provide moisture binding activity. Extracts of Chamomile, Papaya and Pineapple help to tone, refresh and purify the skin, while Sea Buckthorn Oil and Aloe Vera help to sooth and protect it.
Use: Apply over cleansed dry skin, avoiding eye area. Let remain on the skin until the gel melts (7-10 minutes). When the gel begins to melt and liquify, gently rub your skin in a circular motion for several minutes. Rinse the skin with warm water. Follow with your regular skincare regimen. It can be used several times a week and may also be used as a part of at-home mini facial regimen when followed by mask, serum, and moisturizer.
Ingredients: Aloe Vera Gel, Glycerin, Carbomer, Chamomile Extract, Sodium PCA, Papaya Extract, Pineapple Extract, Bromelain Enzymes, Papain Enzymes, Guam Gum, Decylene Glycol, Essential Oils, Glycosaminoglycans, Sea Buckthorn Oil, Phenoxyethanol, Citric Acid.