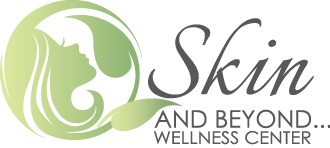 Restorative Mask
1 oz/30 ml
Benefits: This creamy antioxidant multi-purpose mask is designed to enhance micro-circulation, improve epidermal regeneration, and brighten your skin's complexion. Sea Buckthorn Berry delivers effective restorative properties while Mango Butter, Carrot Oil and natural plant extracts help increase the skin oxygen uptake and moisture level. This product also prevents the early appearance of wrinkles and other signs of aging. The mask contains peptides for improved collagen and elastin production to further reduce the aging process of the skin.
Use: Apply to thoroughly cleansed skin. Spread all over the entire face and neck avoiding eye area. Leave on for up to 30 minutes. Rinse off with warm water. Follow with your regular skincare regimen.
Ingredients: Aloe Vera Gel, Cetyl Alcohol, Glyceryl Monostearate, Titanium Dioxide, Zinc Oxide, Sesame Oil, Safflower Oil, Squalene, Cellulose Gum, Sea Buckthorn Berry Oil, Carrot Oil, Extracts of Chamomile, Ginseng, Cucumber, Ginkgo Biloba, Marine Collagen, Retinyl Palmitate, Tocopherol, Ascorbyl Palmitate, Magnesium Ascorbyl Phosphate, Mango Butter, Natural Essential Oils, Sodium Hyaluronate, Palmitoyl Tripeptide-1, Phenoxyethanol, Potassium Sorbate, Sodium Benzoate, Citric Acid.