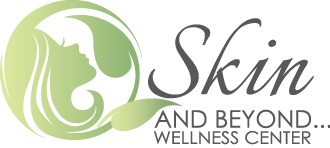 Lifting Serum
1 oz/30 ml
This unique serum helps to prevent and improve the appearance and depth of lines and wrinkles by relaxing facial tension and softening expressive muscles with the help of unique Acetyl Octapeptide 3. The serum assists in stimulating collagen, and elastin, and creates firming and lifting effects in the skin. Extract of Seaweed and Ginseng assists the cell's renewal process, restoring a healthy glow and vitality to the skin. High levels of Vitamin A and E combat free radicals and moisture-binding Hyaluronic Acid improves the depth of lines caused by facial expression. Complex of peptides in this formulation accelerates skin renewal properties, helping skin with anti-aging benefits.
Use: Serum can be used AM or PM. Apply a small amount to cleansed skin prior to application of moisturizer.
Ingredients: Aloe Vera Gel, Acetyl Octapeptide 3, Seaweed Extract, Glycerin, Glyceryl Stearate, Hyaluronic Acid, Ginseng Extract, Cetyl Alcohol, Carbomer, Chamomile Extract, Calendula Extract, Ascorbyl Palmitate, Sesame Oil, Tocopherol, Hyaluronic Acid, Safflower Oil, Retinyl Palmitate, Palmitoyl Tetrapeptide-7, Palmitoyl Oligopeptide, Hydroxyethyl Cellulose, Triethanolamine, Cyclomethicone, Potassium Sorbate, Sodium Benzoate, Citric Acid, Natural Essential Oils.