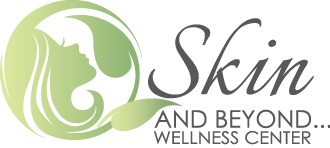 Pore Refining Serum
1 oz/30 ml
This acid-free gentle exfoliating product enhances the skin's natural ability to shed more rapidly thus improving the skin's texture and evening out its tone. It contains a complex of botanicals, which calms and soothes irritated and stressed skin. The serum helps to achieve fine lines improvement, and pore size reduction. This unique ingredient blend helps support the healthy immune system of the skin, which dramatically improves skin defense mechanisms. The small molecular structure of ingredients is easily absorbed resulting in more dramatic anti-aging benefits for any skin types.
Use: Apply on face and neck on the cleansed skin prior to application of moisturizer. Can be used twice daily. This product is suitable for all skin types.
Ingredients: Aloe Vera Gel, Purified Sea Water, Spirulina Algae Extract, Laminaria Digitata Extract, Calendula Extract, Chamomile Extract, Glycosaminoglycans, Fucus Algae Extract, Ginseng Extract, Yeast Extract, Palmitoyl Oligopeptide, Palmitoyl Tetrapeptide-7, Safflower Oil, Hydroxyethyl Cellulose, Glyceryl Stearate, Carbomer, Yeast Polysaccharides, Retinyl Palmitate, Tocopherol, Squalene, Ascorbyl Palmitate, Triethanolamine, Guar Gum, Natural Essential Oils, Potassium Sorbate, Sodium Benzoate, Citric Acid.