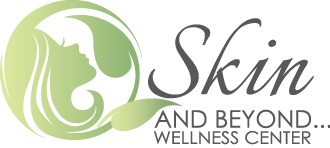 Skin Lightening Herbal Serum
1 oz/30 ml
This oil-free product is suitable for all skin types. Superior herbal formulation uses brightening and lightening properties of Kojic Acid, Daisy Flower Extract, Arbutin, Niacinamide (B3 Vitamin ) and Glucosamine. It reduces the appearance of dark spots due to age, sun, or inflammation. It is also great for lightening freckles and hyper- pigmented scars. Hyaluronic Acid in this product will also help to balance hydration as well as sooth and heal sensitive skin.
Use: Apply on thoroughly cleansed skin. It can be used as an AM or PM regimen. It needs to be used a minimum of 6-8 weeks for maximum results. A subtle darkening of the product will occur over time, which is a normal characteristic.
Ingrediets: Aloe Vera Gel, Glycerin, Kojic Acid, Niacinamide, Bellis Perennis (Daisy) Flower Extract, Salvia Officinalis (Sage) Leaf Extract, Achillea Millefolium (Yarrow) Flower Extract, Panax (Ginseng) Root Extract, Hydroquinone, Lactic Acid, Sodium Hyaluronate, Caprylyl Glycol, Glucosamine HCl, Alpha-Arbutin, Algae Extract, Polysorbate 20, Urea, Citric Acid, Hydroxyethyl Cellulose, Phenoxyethanol.