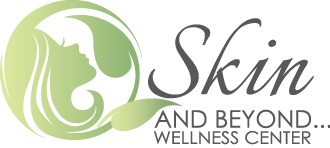 Wrinkle Prevention Serum
1 oz/30 ml
This unique product contains a complex of highly specialized encapsulated ingredients to help supplementing the skin with vital resources to increase firmness and elasticity. It supports the skin's natural collagen for a firmer look. Highly effective extracts of Ginseng and Glycoproteins promote oxygen uptake and increases the skin's natural rate of cell renewal. Live plant cells which are encapsulated in a micro lipid sphere, noticeably improve skin tone and elasticity. The serum is great for dull skin with early signs of aging and inadequate firmness.
Use: Apply directly to cleansed skin prior to application of any other skincare products. It can be used once or twice daily. It is suitable for all skin types.
Ingredients: Aloe Vera Gel, Water, Laminaria Saccharina (Algae) Extract, Glycerin , Niacinamide, Glycosaminoglycans, Sodium Hyaluronate Corn Extract, Lecithin, Glycoproteins, Hydrolized Silk, Lactose, Ginseng Extract, Palmitoyl Oligopeptide, Palmitoyl Tetrapeptide-7, Pectin, Polyamino Sugar Condensate, Bioflavonoids, Natural Essencial Oils, Phenoxyethanol, Potassium Sorbate, Citric Acid.