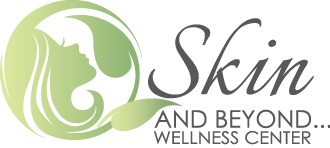 Anti-Aging Skin Renewal Serum
1 oz/30 ml
This serum combines a liposome encapsulated system of Retinol, Vitamin C and Amino Acids, which visibly reduces the appearance of fine lines, wrinkles, age spots, sun damage and pores. It also regulates the renewal of skin cells. Beta Glucans in this product increase hydration while activating immune system of the skin and inhibiting inflammation or irritation. Extracts of Calendula and Chamomile help to sooth, tone and purify the skin. Vitamin C helps to lighten and brighten the skin while increasing collagen synthesis. Peptides in this product further reduce and slow the formation of new lines and wrinkles.
Use: Apply directly to cleansed skin prior to application of other skincare products. Daily use of sun protective products is recommended while using this product.
Ingredients: Aloe Vera Gel, Glycerin, Superoxide Dismutase, Aqueous Extracts of Calendula and Chamomile, L-Ascorbic Acid, Lecithin, Sodium PCA, Yeast Polysaccharides, Cocoglycerides, Palmitoyl Oligopeptide, Palmitoyl Tetrapeptide-7, Ceramide 3, Phospholipids, Hydrolized Cellulose, Triethanolamine, Ascorbyl Palmitate, Ginseng Extract, Allantoin, Xantham Gum, Retinol, Natural Essential Oils, Sodium Hyaluronate, Phenoxyethanol, Potassium Sorbate, Sodium Benzoate, Citric Acid.